Dental Crowns – Holliston, MA
When Teeth Are in Need of Repair
What can you do if a sudden accident or untreated decay has left you with a significantly damaged or weakened tooth? The answer can vary depending on the specifics of your situation, but in many cases, Dr. Abernethy and Dr. Aniconi may suggest having a dental crown placed to fix your tooth. The crowns that we provide offer high-quality protection along with a natural appearance; to learn more, feel free to give our office a call.
Why Choose Holliston Complete Dentistry for Dental Crowns?
Long-Lasting Porcelain Crowns
A Practice That Puts Patients First
Advanced Dental Technology
What is a Dental Crown?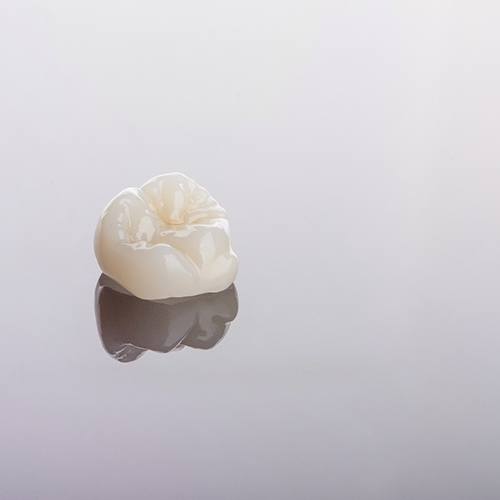 When your tooth has suffered from damage or decay that can't be repaired with a filling, we may recommend a dental crown. This is a type of restoration that can restore the shape of a given tooth by completely covering it. Different dental practices make their crowns out of a variety of materials; our practice favors porcelain due to the fact that it offers a very natural appearance along with a high level of durability.
Note that while dental crowns are often used to strengthen and protect teeth, they can have other applications as well. For example, if you have a missing tooth, you can fill the gap with a dental crown supported by a dental implant. Alternatively, a pair of crowns can be used to keep a dental bridge anchored in place.
The Dental Crown Process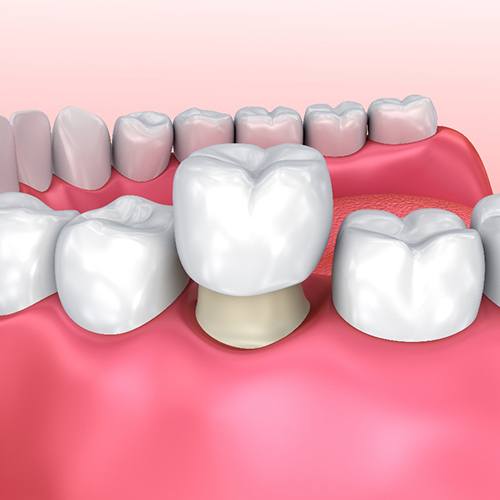 First, we'll need to evaluate your tooth and consider your options. Sometimes a dental crown might be the best choice for your smile, but in certain cases, we may recommend a different type of treatment instead. Our team will always take your unique circumstances into account before suggesting any sort of dental procedure.
If you decide to get a crown, some enamel will be removed from the affected tooth before an impression of your mouth is created. The impression will be sent to a dental laboratory, which is where your crown will be made. The prepared tooth will need to be protected until the final restoration is ready, so you will be given a temporary crown to wear.
Your final appointment will be scheduled once the final crown has been completed and sent back to our office. Some last-minute adjustments might be made to ensure that the crown fits the way it should.
The Benefits of Getting a Dental Crown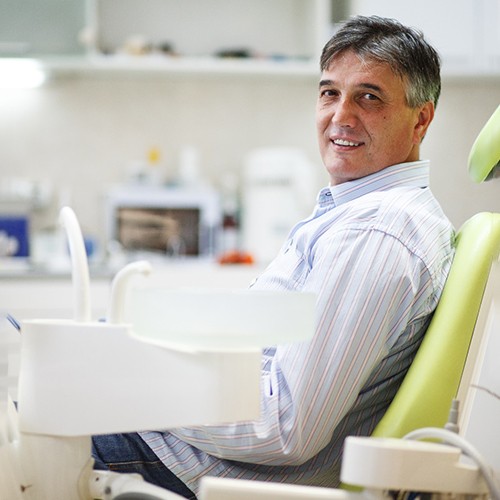 Our team will be more than happy to thoroughly explain the benefits of having a dental crown placed when you pay our office a visit, but here are some of the most noteworthy advantages:
A crown made out of porcelain can repair your tooth in a lifelike way; you won't have to worry about eyes being drawn to your restoration for the wrong reasons.
A tooth that is protected by a crown is less likely to suffer from further injury.
Chewing is generally more comfortable when a broken or decayed tooth is covered by a crown.
You can often get up to 15 years of use out of a well-maintained dental crown.