Advanced Dental Services & Technology – Holliston, MA
Dentistry with
Precise Technology
We use safe and reliable diagnostic dental technology to ensure that no stone goes left unturned at each of your bi-annual checkups. Using our digital X-ray imaging system and cavity detection technology, we're able to spot the early signs of oral health problems and address them before they ever have a chance to get worse. You can learn more about some of the gadgets that we use in our dental office below.
Committed to State-of-the-Art & Comfortable Dental Experiences
Comfortable, Streamlined
Dental Care
Highly
Experienced Dentist
We See Patients
of All Ages
Digital X-Rays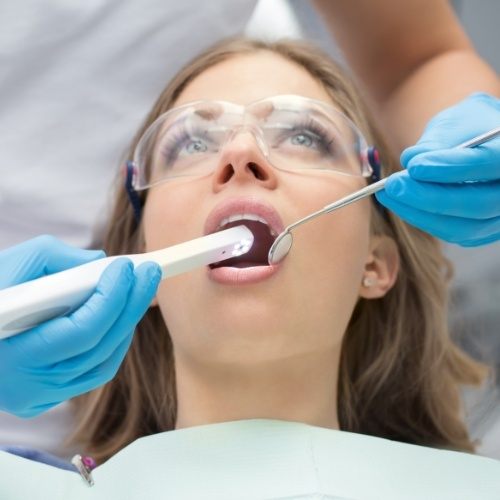 In the past, dentists would use film X-ray imaging devices to be able to examine the part of your mouth hidden below the gumline. This technology not only took longer to be able to view, but it also didn't produce incredibly clear pictures, which could lead to incorrect diagnoses. Today, we utilize crystal clear digital X-ray imaging systems that capture photos of your mouth much like a digital camera does. After taking the picture, it will be immediately viewable to Dr. Abernethy.
Cavity Detection System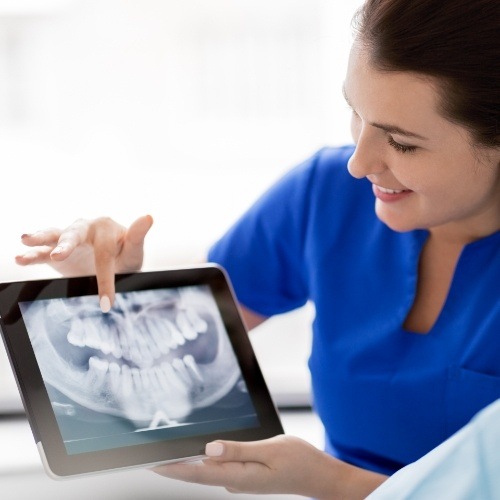 Cavities are one of the most common oral health problems that we see among patients of all ages, and to be sure that one never goes left untreated, we utilize our cavity detection system. By shining a special fluorescent light in your mouth, it will highlight all signs of decay, even if the damage isn't noticeable to the visible eye. This will allow us to quickly treat the issue before it has a chance to progress, keeping your smile in tip-top shape.