Periodontal Disease Treatment – Holliston, MA
Protect the Health of Your Gums
When you come in for a routine checkup, you're probably mainly worried about your teeth, but evaluating the health of your gums is just as important. If we find swelling, redness, bleeding, or other possible signs of gum disease, we will work quickly to treat it before the condition becomes severe enough to start costing you teeth. Get in touch with Holliston Complete Dentistry today if you have concerns about your periodontal health and want to schedule an appointment with Dr. Abernethy for periodontal disease treatment in Holliston, MA.
Why Choose Holliston Complete Dentistry for Periodontal Disease Treatment?
Safe, Effective
Perio Treatments
Highly Experienced Dentist and Team
Dental Office That Cares About Patients as People
Scaling & Root Planing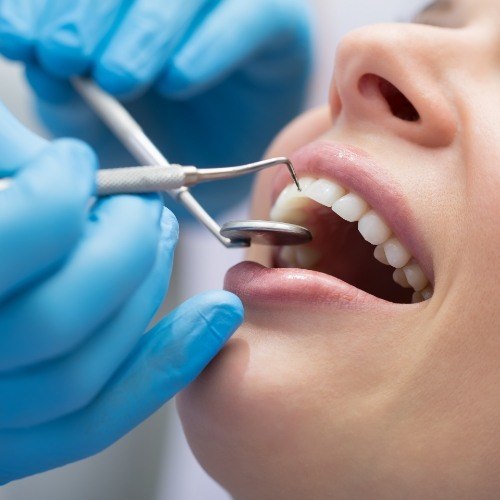 Scaling and root planing are collectively known as deep cleaning, which is a process that focuses on removing harmful substances from your gums and the roots of your teeth. Scaling refers to the actual removal of plaque and tartar, while root planing refers to smoothing out the rough surfaces of the tooth roots. It's more difficult for plaque and bacteria to attach themselves to smooth surfaces, so the procedure reduces the risk of a future infection while treating the current one.