Dental Team – Holliston, MA
Get to Know Our Friendly, Phenomenal Dental Team
We're lucky to have one of the most dedicated and caring dental teams. Each of our staff members have been with us for countless years, and they're incredibly warm and personable and always ready to help patients get the answers they need. Building long-lasting and trusting relationships with patients is their forte, so expect a warm and endearing welcome whenever you visit.
Madeleine, Office Manager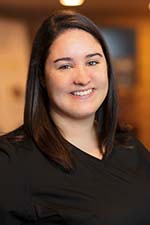 Originally from Middletown, Maddie attended Middletown High School before completing her studies at the Community College of Rhode Island. She has been in the dental field for just over a year and loves helping each patient alongside the Diamond Hill Dental team. In fact, her favorite part of her job is being surrounded by a group of people who are passionate about caring for teeth! Outside the dental office, she loves spending time with her husband, Tyler, their dog, Rylee, and their two cats, Kona and Maverick. She looks forward to family dinners each Sunday with her parents and sisters as well!
Kelsey, Patient Care Coordinator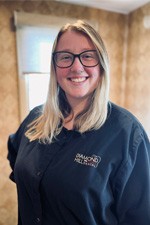 Kelsey loves seeing the relief on patients' faces after she explains their dental insurance and shows them how much they can save. She knows that finances are a big source of anxiety when it comes to dentistry, so she's eager to remove this concern for everyone who comes to see us. She graduated from Baystate College and worked in a pediatric and endodontic office before joining us. She and her husband, Nick, have three cats as well as a puppy. In her free time, Kelsey goes to the gym, scrapbooks with her mom, and hangs out with friends.
Gaynor, Dental Hygienist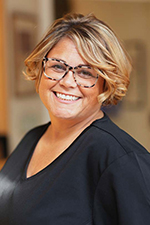 Gaynor's dental career spans an impressive three decades so far! Originally from Scotland, she studied at the Forsyth School of Dental Hygienists and Northeastern University. Today, what she enjoys most about her role is her work family. That foundation of such a well-oiled team is crucial because it helps them do the very best for patients in need.
Outside of the dental office, Gaynor lives with her two sons and their dog Felix. Some of her favorite hobbies include drawing, coloring (it's very meditative), and knitting.
Katie, Dental Hygienist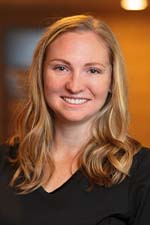 Katie was born and raised right here in Cumberland. She attended the Community College of Rhode Island before entering the dental field over four years ago, and she has thoroughly enjoyed getting to help people with their oral health ever since! Outside the dental office, she enjoys spending every moment she can with her fiancé, Joe, and daughter, Olivia. Together, they love going to Prudence Island and taking their new puppy on walks.
Kristin, Patient Coordinator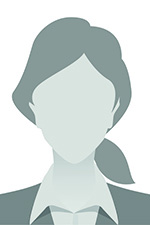 Kristin says that our patients are amazing, so she tries to help them in every way that she can. Fortunately, she has over 30 years of experience in the dental field, meaning everyone she works with can trust that they are in great hands! She graduated from UMass and has worked in every aspect of dental practice management over the course of her career.
Kristin says that her family means the world to her, so her favorite thing to do outside of the office is spend quality time with her children and grandchildren. She also likes to take walks, read, paint, and make her amazing lasagna.