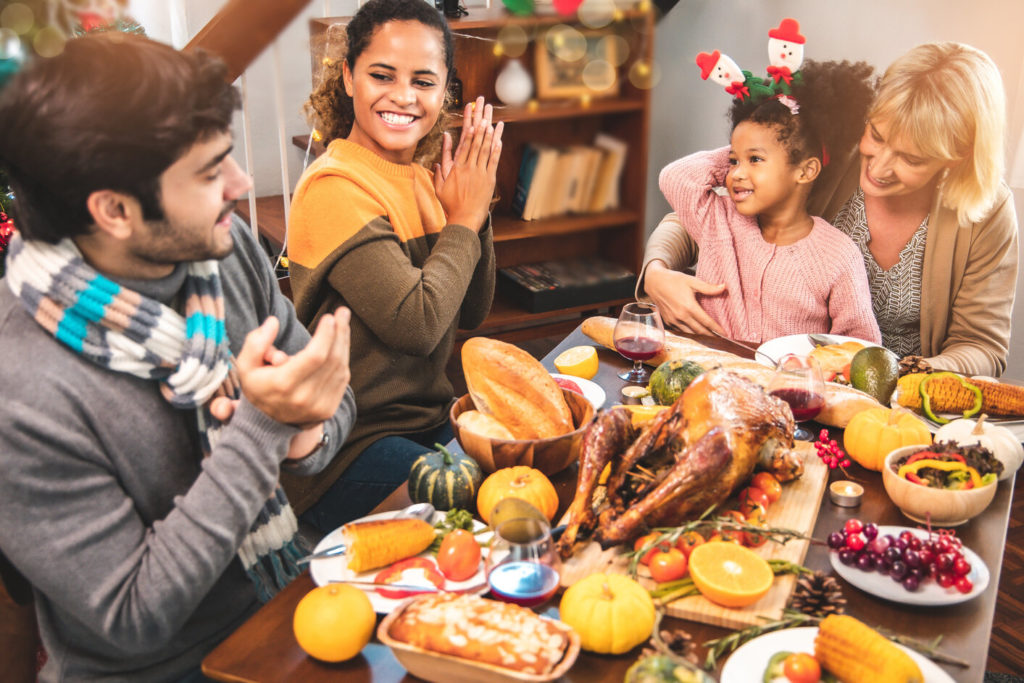 The holidays are here, and they're called the most wonderful time of the year for a reason! Between spending time with loved ones and filling up on tasty seasonal delicacies, you can't help but feel happy. Unfortunately, those who struggle with tooth loss may find that their incomplete smile and compromised bite make the holidays less than enjoyable. Luckily, eating with dental implants in Holliston can help. Keep reading to learn four ways that dental implants can improve your Thanksgiving.
#1. Indulge in Your Favorite Holiday Foods
One of the major downsides of tooth loss is all the dietary restrictions that come with it. Since your bite is no longer complete, this can make it more difficult to eat some of your favorite foods. With dental implants, you can gain back at least 80% of your bite power and get back to chowing down on seasonal treats.
#2. Clear Communication
Tooth loss impacts more than just your bite. Even a small gap in your smile can lead to a lisp or make it difficult to pronounce certain words. This is because your lips and tongue interact with your teeth while you speak to restrict airflow in particular ways so you can pronounce sounds properly. Dental implants allow you to seamlessly rebuild your smile so you can communicate without any issues.
#3. Smile with Confidence
The holidays are prime time for photos, and having a gapped smile can make you feel self-conscious about the appearance of your pearly whites. Luckily, dental implants are natural-looking and are custom-made to ensure that they seamlessly fit in with the rest of your smile. They also bond with your jawbone through the process of osseointegration, so you won't have to worry about them slipping or falling out during a photo op.
#4. Easy Cleaning
Unlike many other tooth-replacement solutions, dental implants don't require the use of special cleaning products and techniques. All you have to do is brush twice per day for two minutes and floss at least once, just like with your natural teeth. Regularly rinse with mouthwash to remove bacteria and food particles in hard-to-reach places so you can keep oral health issues at bay.
So, if you're missing one or more teeth and need a replacement, consider getting dental implants. They will allow you to enjoy eating all of your favorite foods and provide you with a stable, dependable solution to missing teeth that will allow you to smile with confidence!
About the Practice
Are you a resident of the Holliston area who's missing one or more teeth? Are you worried that this will prevent you from enjoying the holidays to the fullest? The Bloom Center for Esthetic Dentistry can help. They offer several tooth replacement options, including dental implants, which seamlessly blend with the rest of your smile and will allow you to enjoy the holiday season to the fullest. To schedule an appointment with The Bloom Center for Esthetic Dentistry or for more information on dental implants, call their office at (508) 429-5300 or visit their website.