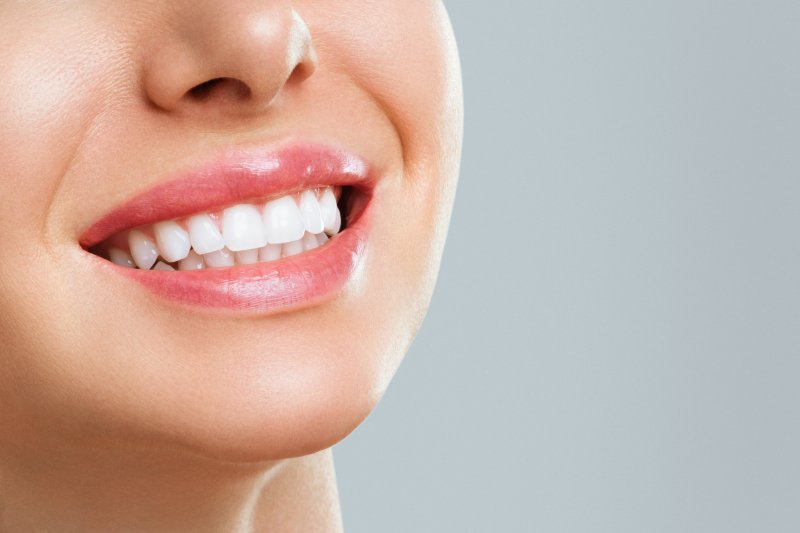 There is no shortage of people who are dissatisfied with their teeth, but many of them are a little too busy to get orthodontic treatment. Both Invisalign and traditional braces take over a year to see results, and you'll need to see your dentist every few months to check on the course of your treatment. While your dentist will be happy to make that as convenient as possible for you, it can still be hard to find the time.
Veneers are sometimes called instant orthodontics because they can give you a straighter smile within just two appointments. If you want to learn a little more about how to straighten your teeth with this cosmetic procedure, here's a guide that can help.
What are Veneers?
Veneers are the closest thing you can get in dentistry to an overnight transformation. Your dentist will layer thin shells of porcelain over the front of your teeth, completely changing how your smile looks. The entire procedure is painless, and takes only two appointments to complete!
How Can Veneers Straighten Your Teeth?
To place your veneers, your dentist will remove a small amount of your enamel. If your teeth are crowded together, your dentist will be able to use this as an opportunity to separate them. They'll then layer the veneers on top of your teeth, and align them perfectly with each other. The result will be a beautiful, perfectly straight smile.
Benefits of Veneers Over Braces
There are some issues that veneers can't fix, and that braces are particularly well-suited for. Bite issues or severely rotated teeth can't be properly addressed with a little bit of porcelain. That said, if your dentist thinks that veneers would be a good option for you, there are a few strong advantages they have over traditional braces.
First of all, veneers are considerably faster than braces—the difference between two appointments and a year of treatment speaks for itself. For that reason, you won't have to worry about changing your diet.
Veneers involve a lot less discomfort than braces because your teeth won't be moving. You also don't have to deal with uncomfortable wires and brackets that can cause sore spots along your gums. Finally, if you have any other problems with the shape or color of your teeth, veneers will be able to fix them along with your misalignment.
Being busy doesn't have to stop you from getting a perfect smile. If you want straight teeth but can't make time for braces, veneers offer you an opportunity to get a once-in-a-lifetime transformation.
About the Author
Dr. Saba K. Abernethy is an experienced cosmetic dentist who is passionate about guiding people to their dream smiles. She also loves welcoming nervous prospective patients into her office and having them leave feeling empowered to achieve their oral health goals. Dr. Abernethy is a graduate of the Boston University School of Dental Medicine. In recognition of her commitment to continuing her education, Dr. Abernethy has earned the title of Fellow from the Academy of General Dentistry, a distinction obtained by less than 6% of all dentists in the U.S. If you have any questions about how veneers can straighten your teeth, she can be reached at her website or by phone at (508) 429-5300.