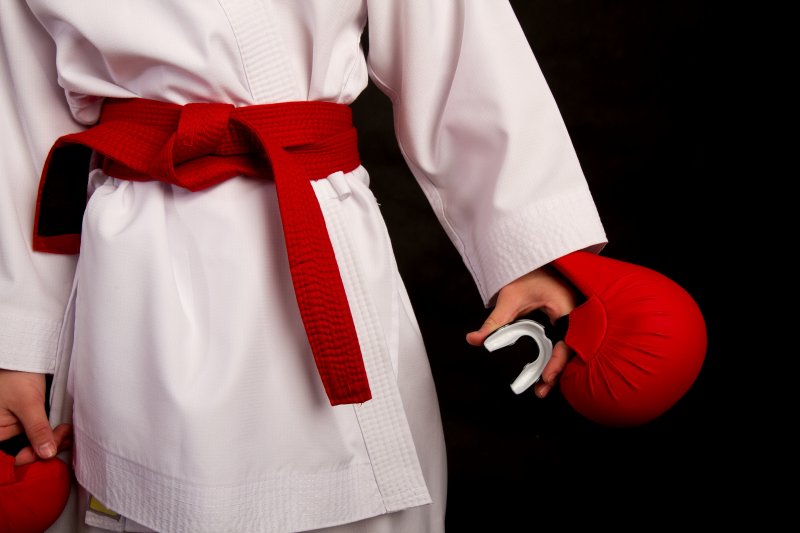 It's a new school year, and your child is already begging you to let them play basketball. It's months away, but practice will start soon. You want to give them the opportunity to have fun and learn a new skill, but you also want to protect them from any harm. As you contemplate the notion of allowing them to play, consider why a new mouthguard may be one of the best investments you can make for your child this year.
The Realities of Sports Injuries
It's every parent's nightmare seeing their child hurt. If you have one who loves to play sports, you may find that you sit on pins and needles the entire game, hoping that they don't suffer any type of injury.
According to a paper found in Sports Medicine, one-third of all injuries to the mouth and face are the result of playing sports. By wearing a simple mouthguard, it can significantly lower the risk of an accident, keeping more patients out of emergency dentist's offices and ERs.
Why a New Mouthguard Can Be Helpful
When watching your child engage in football, basketball, baseball, or any other kind of sport, whether it is on the field, court, or track, you equip them with the most protective gear you can find. But if their mouth remains exposed and vulnerable to attack, you may find that you're spending more time visiting the dentist than serving as a spectator at their game.
A new mouthguard can be one of the best investments you can make. Created by dentists who can take impressions of their mouth and ensure a comfortable fit, these devices are designed to absorb unnecessary amounts of pressure that is placed on teeth and gums. Instead of one tooth taking the brunt of the force, it spreads it out so that your child's pearly whites remain better protected.
Not to mention, a customized mouthguard is likely to fit better and more comfortably so that your child will wear it throughout the entire game instead of spitting it out because of discomfort. Many of the store-bought, boil-and-bite varieties can be uncomfortable to wear.
No one wants to leave a game early because of an injury, so as a parent, make sure your child gets to play as much as possible. Inquire about a customized mouthguard and prepare to feel more at ease while cheering them on from the sidelines.
About the Author
Dr. Sara Abernethy is a dentist in Holliston who completed her dental doctorate at Boston University School of Dental Medicine. Earning a Fellowship with the Academy of General Dentistry, she is one of few dentists (only 6%) in the U.S. to receive this designation. Offering patients at Holliston Complete Dentistry the chance to maintain healthy smiles, she works with parents and children to ensure optimal dental protection with the use of custom mouthguards. If you have a teen who is eager to play sports this year, visit our website or call (508) 429-5300 to find out how we can help to safeguard their smile.